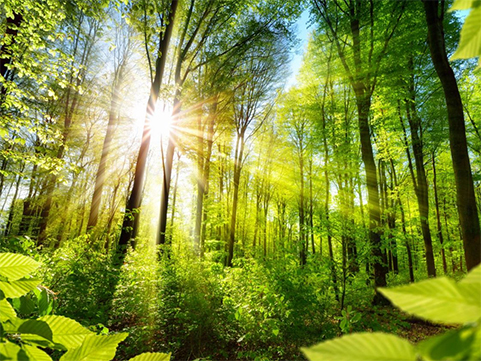 Ecological footprint
CAEL, as a company aware of the need to protect the environment, owns 40 hectares of forest located in the Seia area. CAEL, in its property, maintains planted about 100,000 trees among pines and eucalyptus. Trees have the dual function of absorbing carbon dioxide (CO2) from the atmosphere, to produce oxygen, which is essential for us to be able to breathe.
Thus, CAEL, as part of its social responsibility, maintains the management of this forest property and promotes several environmental reforestation projects in the same area.
The reforestation of the territories is a fundamental step towards improving living conditions on the planet, and CAEL is an active part in this challenge. CAEL, having in its fleet recent and technologically advanced vehicles, thus reduces its ecological footprint.
In management negotiations in our sector, we support and encourage our customers to choose vehicles that are increasingly sustainable in their choices. CAEL encourages all its employees to practice efficient and safe driving, in order to protect the environment.
To make this environmental concern even more real, CAEL will provide information on CO2 emissions in its fleet vehicles, thus making it possible for the customer to choose the vehicle to rent taking into account the CO2 emission value.