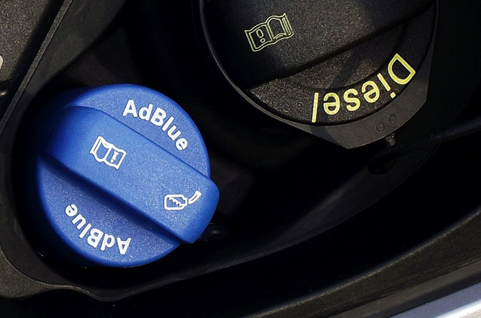 AdBlue - a non-toxic solution
In the "eternal" battle against emissions, AdBlue has in recent years become one of the best friends of modern diesel engines.
Developed based on urea and demineralized water, AdBlue is injected into the exhaust system, causing a chemical reaction when in contact with gases that allows a reduction in emissions, especially the infamous NOx emissions (nitrogen oxides). This is a non-toxic solution. However, it is highly corrosive, which is why the supply is usually made in the workshop. To ensure that this happens, manufacturers have developed the system in such a way that the autonomy of the tank is sufficient to cover the kilometers between overhauls.
However, when the consumption of AdBlue is higher (something boosted by a mostly city use) it can run out before the review. In this case, the car issues a warning that it is necessary to refuel (some models even have an AdBlue level indicator).
To help in these situations, CAEL rent a car, has technical protocols with accredited workshops across the country, to respond to all types of occurrences in its vehicles.
Travel safely with a CAEL rent a car