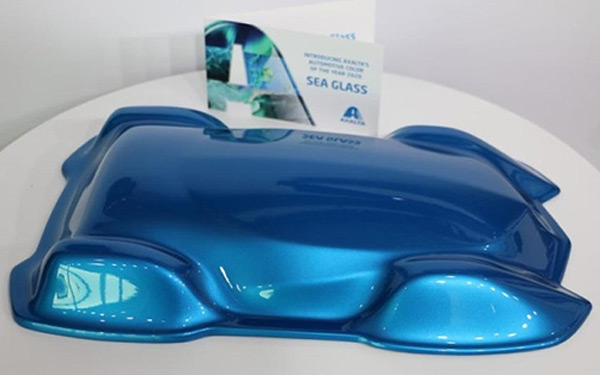 Sea Glass is the new color for automobiles in 2020
This turquoise blue is vibrant, visible on the road and appeals to the environment in the preservation of our seas and rivers.
Cars also follow fashion trends when it comes to colors. Although there are some that are difficult to dethrone, such as white, black, gray or silver, which for years have remained at the top of preferences, new proposals are arriving that do not go unnoticed.
According to Axalta's 2019 Worldwide Car Color Popularity Report from Axalta, a company specializing in the paint sector for the industry, the color for cars that will make a splash in 2020 is called Sea Glass, a turquoise blue that stands out for the special intensity when the sun shines.
These reflective properties in their composition also play an important role in terms of safety as they facilitate detection from vehicle to vehicle, through modern systems of driving aids.
According to Axalta, Sea Glass was also designed to be easily detected by all types of sensors, assuming itself as the great trend for autonomous vehicles of the future, without forgetting the environmental message it intends to transmit, referring to cleaning and preservation of our seas and rivers.
But while that future does not arrive, at present the Sea Glass will shine in 2020 in the most varied types of models, from compact cars to sports cars, medium sedans, large SUVs and even trucks.