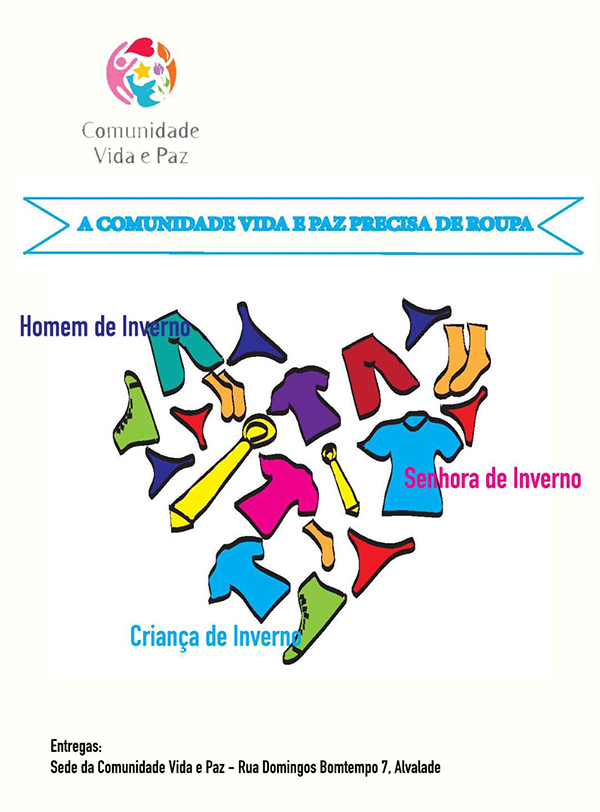 Let´s help the Vida e Paz Community
The Vida e Paz Community is in need of winter clothes: for men, women and children. It also includes blankets, blankets and bed linen.
Cael is collecting / accepting these items at its Prior Velho Station.
25 April Street
Lot 2-A
2685-332 Prior Velho
Tel .: (+351) 215 989 740
Phone: (+351) 92 781 57 71
The articles can also be delivered directly to the Vida e Paz Community
Domingos Bomtempo Street, 7
In Alvalade.