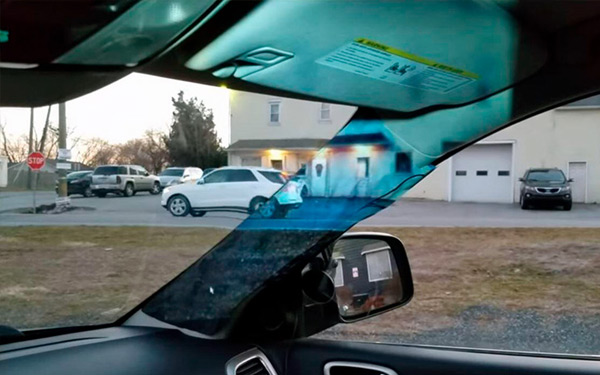 At the age of 14 he invented the end of blind spots
Her name is Alaina Gassler, she doesn't drive, but she managed to solve the problem of lack of vision for drivers created by the so-called A pillar, with a simple and inexpensive solution.

Using relatively inexpensive and readily available technology that can be found in any electronics store, Alaina Gassler, a 14-year-old inventor from West Grove, Pennsylvania, in the United States, has created a clever way to eliminate the blind spot created by the thick pillars around side of the car windshield, as you can see in this video:
Gassler is too young to have a driving license and has never experienced the frustration of driving and feeling the problems created by these pillars, but that hasn't stopped her from facing a problem that manufacturers have long seemed to ignore. The solution invented by Alaina involves installing a microcamera on the outside of the windshield pillar, which will then project the images collected on the inside of the pillar. Through the printing of personalized 3D parts, they helped this little 14-year-old genius to perfectly align the projected image, so that it integrated correctly in the driver's field of vision, making the pillar invisible.
This invention was part of a project called "Improving car safety by removing blind spots", which Gassler presented at this year's Society for Science competition and earned him the main honor of the competition, the $ 25,000 Samueli Foundation Prize (about 22,500 euros).