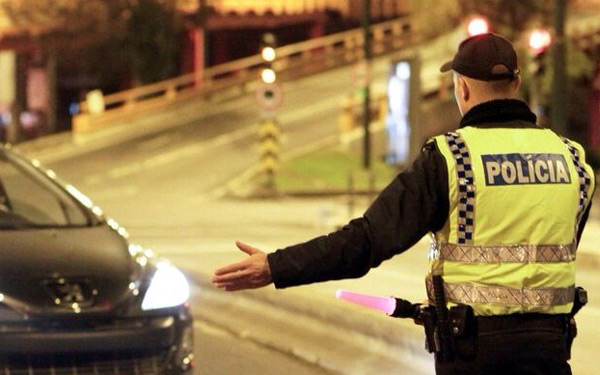 Learn how to react in a STOP operation
If you refuse to do the balloon test you can be punished for the crime of disobedience.
Failure to comply with a police order can be worth up to a year in jail or a fine of up to 120 days, in an amount to be fixed by the judge ", warns Deco.
The Portuguese Association for Consumer Protection (Deco) clarified some doubts about the rights and duties of drivers and police officers in "STOP" operations on the road, to avoid that Portuguese drivers risk being sanctioned with a year in jail or a fine. up to 120 days.
Deco recalls that no one can refuse police control if the order is legitimate, including refusing to do the balloon test (or blood sampling / medical examination, instead). "It can be punished for a crime of disobedience", warns the association. More: they are allowed to seize assets that they have in the car if they are linked to the practice of crimes.
However, in the event of physical or psychological violence it is possible to file a complaint by email, by registered letter with acknowledgment of receipt or in person at the premises of the General Inspection of Internal Administration (IGAI) or to resort to a criminal complaint in court. "If you feel that your rights are not being respected, report it to the police officer. Police action is not always free from errors and it may happen that the procedures provided for in the law are not complied with ", suggest the association's experts.
As Deco says, the Constitution of the Portuguese Republic recognizes the right of resistance to citizens, but "the boundary between this right and the crime of resistance is unclear". "It is considered a crime of resistance and coercion over an employee, punished with a prison sentence of between one and five years, the act that translates into violently resisting the authorities, either for aggression or for verbal threat", he points out.