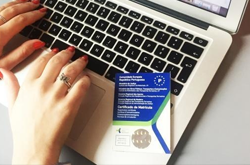 Government simplifies car registration
After the changes to the "vehicle booklet" came into effect (1 August for new registrations, generalizing from 2020 to all cars), officially known as the Single Automobile Document (DUA), which will replicate the format of the citizen's card, it is now the time to simplify the "registration of car ownership".
Last July, the Council of Ministers (CM) approved the legislative changes that support the new system "registration of automobile ownership, the regulation of registration of automobiles and the single automobile document".
The CM statement notes that the diploma "simplifies and dematerializes the administrative procedures for car registration, through the use of new technological features and data interoperability, and this measure is part of a policy to improve access to information by citizens and companies" .
The revision of the car registration legislation and the implementation of the new computer system "will allow a simpler and safer car registration for citizens and companies, as well as the dematerialisation of communications with the various Public Administration services".